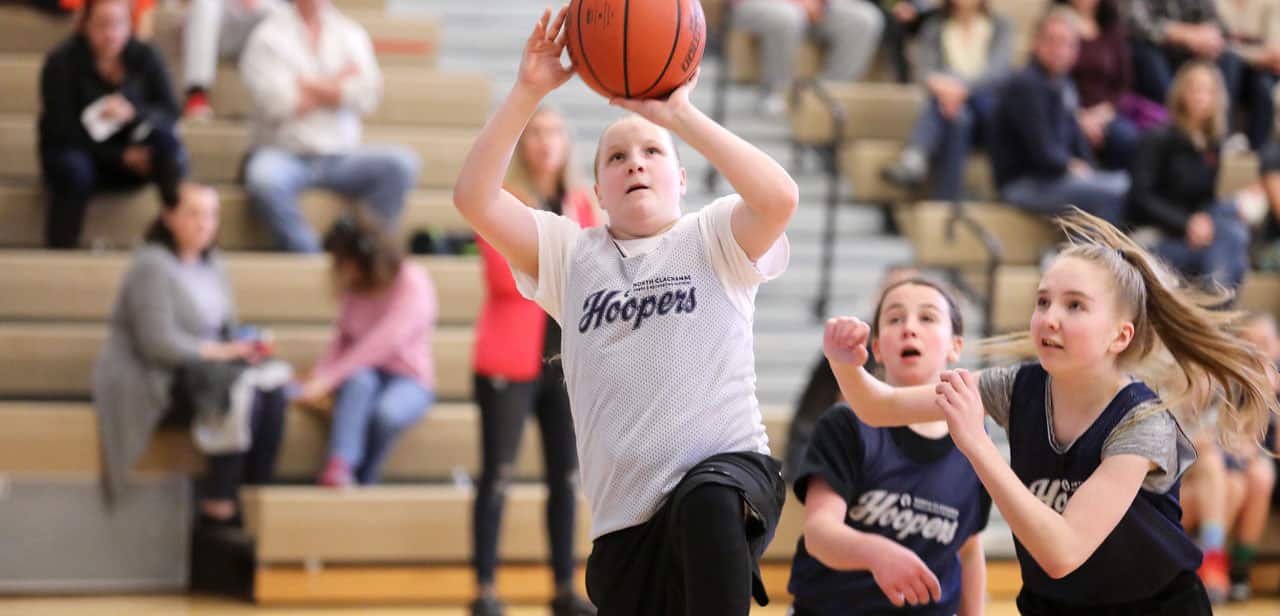 Hoopers Basketball
The NCPRD Hoopers Basketball program emphasizes age-appropriate skill development and fundamental techniques while encouraging teamwork and sportsmanship in a fun, learning environment.
Age Groups
Kindergarten (Coed)
Grades 3, 4 (Girls/Boys)
Grades 5, 6, 7 & 8 (Girls/Boys)
Grades 9-12 (Girls/Boys)
See the full schedule and sign up to register.
Ready to register? Sign up here. For additional questions, visit our FAQ page.
Teams are formed by grade and school attended. A team jersey is included with all registrations. A non-resident fee applies to out-of-district participants. Fee increases by $10 for late registration period.