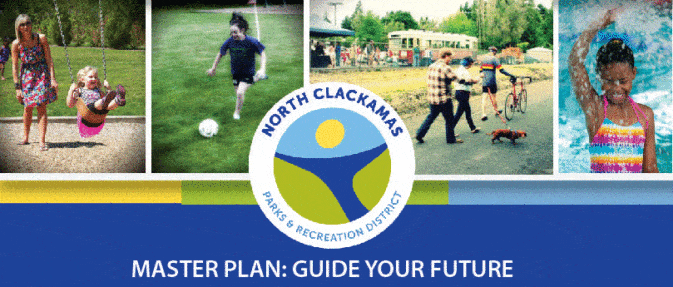 Master Plan
2012-13 Master Plan: Guide your future — get involved
North Clackamas Parks and Recreation District (NCPRD) is working through a year-long process of updating the District-wide Master Plan, which will shape the foundation of the District for the next 10-15 years. A Strategic Plan is also in the works, which will identify the parks and recreation priorities of your community for the next two to three years.
Your thoughts and feedback regarding NCPRD's programs, services, and facilities will play an integral role in shaping how the District will operate in the next decade and beyond.
You will have a variety of opportunities to get involved throughout the year, including attending community meetings, taking surveys and calls to action through our website and social media avenues. Your participation will help shape the future of the District, which will leave a lasting legacy for generations to come!
NCPRD staff hosted community workshops in July, August and October to discuss the master Plan and priorities for the community.
Links:
Contact:
(503) 742-4358 or email kdunham@clackamas.us
The current master plan is located here.
"Like" us on Facebook!