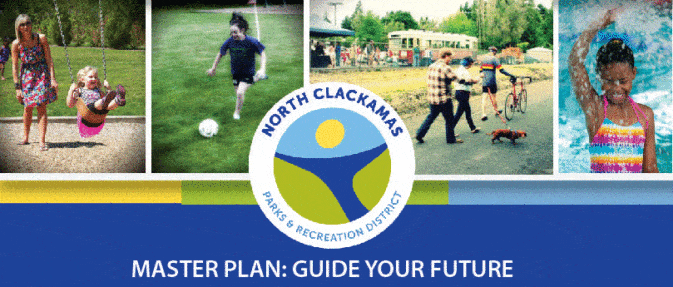 Master Plan
Master Plan: Guide your future — get involved!
North Clackamas Parks and Recreation District (NCPRD) is currently updating the District-wide Master Plan, which will shape the foundation of the District for the next 10-15 years. A Strategic Plan is also in the works, which will identify the parks and recreation priorities of your community for the next two to three years.
Your thoughts and feedback regarding NCPRD's programs, services, and facilities will play an integral role in shaping how the District will operate in the next decade and beyond. Stay tuned as we will have a draft of the Master Plan posted soon.
While looking ahead toward the future, it's also important to dive into the District's past. Take a look at all that NCPRD has accomplished since its formation in 1990 in this interactive presentation:
Links:
Contact:
(503) 742-4358 or email [email protected]
The current master plan is located here.
"Like" us on Facebook!