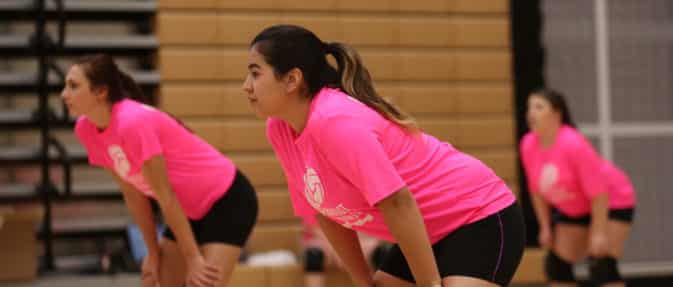 Sideout Volleyball
The Sideout Volleyball program is a coed recreational sports program open to girls and boys in Kindergarten through 12th grade. Our programs volunteer coaches strive to teach participants fundamental volleyball skills and the importance of teamwork in a positive and encouraging environment. All practices and matches are held at an NCPRD or North Clackamas School District Facility. Practice locations are in Milwaukie, Clackamas and Happy Valley.
PROGRAM OFFERINGS:
Coed | Kindergarten
Coed | Grades 1/2
Coed | Grades 3/4
Coed | Grades 5/6
Coed | Grades 7/8
Coed | Grades 9-12
Grades 5 through 8 end their season with a fun and competitive end-of-season tournament. Depending on the number of teams in the Grades 9 through 12 division, they can either end their season with an end-of-season tournament or by playing a final round of league matches.
All grades practice one night a week on a weeknight. Matches for Grades 3 through 12 are on Saturdays.
GET INVOLVED – VOLUNTEER TO COACH TODAY!
The success of our recreational youth programs depends on you! Be a positive role model, teach valuable life lessons and promote positive, character-building experiences for our youth. Volunteer to coach today to make a difference tomorrow.
All Sideout Volleyball Volunteer Coaches are required to pass a background check, complete one (Assistant Coach) or two (Head Coach) free on-line Coaches Certifications and attend a Coaches Training Clinic.