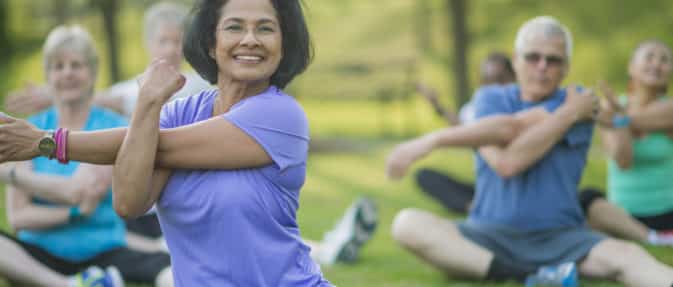 Adult Fitness Classes
NCPRD offers a handful of fitness and exercise classes to improve the mind and body. Class activity levels vary and are rated below.
Level 1 offers support for people who may have physical limitations.
Level 2 is for people who do not have physical limitations or have not exercised for a long period of time. The classes at this level are basic, gentle and go at a slower pace.
Level 3 is for people who are doing moderate exercises at least twice a week and have the ability to do floor work.
Level 4 is for those who are advanced and physically active almost every day. These classes are for people looking for higher intensity and more challenging workouts.
Lean more about schedules, fees, and registration here. Nor sure which class to take? Try a free workshop!