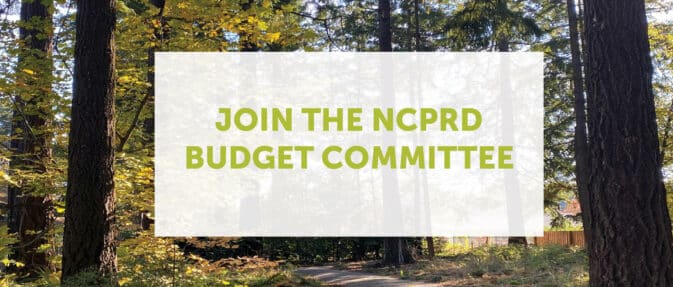 NCPRD Budget Committee Openings
North Clackamas Parks and Recreation District (NCPRD) is seeking interested community members to serve three-year terms on the NCPRD Budget Committee. The Budget Committee reviews NCPRD's financial plans and makes recommendations to the Board of Directors (also the Board of County Commissioners) regarding the District's budget.
Appointed by the NCPRD Board of Directors, each of the Committee's five members must live within the district boundary. The Committee participates in at least one budget meeting, typically held in the spring, but members may also meet on an "as needed" basis.
The deadline for receiving applications is Sunday, December 31, 2023. For more information, contact Kallie Guentner at kguentner@ncprd.com or call 503-318-3976.