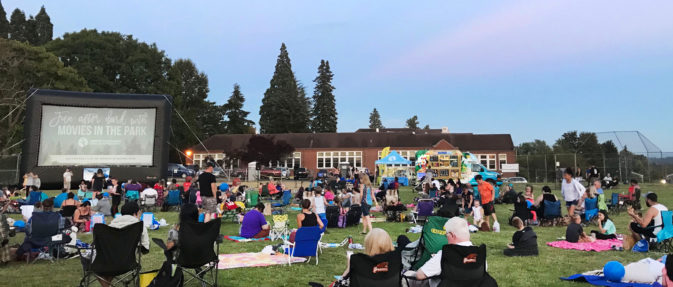 Help Plan Summer Events
Vote for which movies you want shown at Movies in the park, and help shape a cultural festival!
The survey closes on March 18.
NCPRD is planning for 2022 summer events and we need your help! Vote for what movies are shown this summer for Movies in the Park. Help shape a new Hispanic cultural event we are planning for later this summer. We are here to provide you with fun summer activities and events in the parks, but we need to hear from you first!
---
Ayude a planear los eventos para el verano
¡El NCPRD está planeando los eventos para el verano de 2022 y necesitamos su ayuda! Vote por cuáles películas se exhibirán este verano en el evento Películas en el Parque. Ayude a dar forma al evento cultural Hispano que estamos planeando para finales del verano. Estamos aquí para ofrecerle actividades y eventos divertidos para el verano en los parques, ¡pero primero necesitamos escuchar sus comentarios!