Hidden Falls Nature Park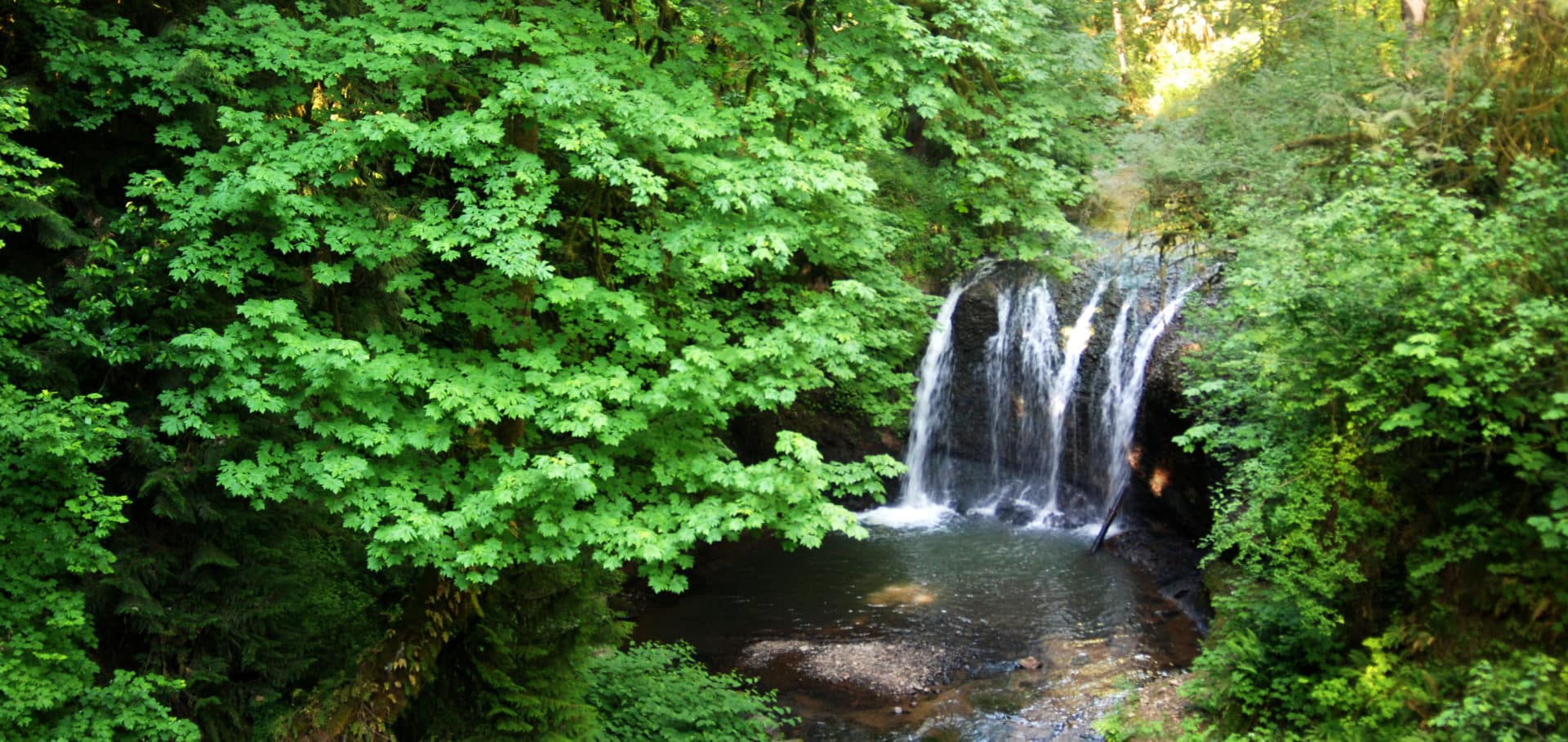 North Clackamas Parks and Recreation District has finalized a public-private partnership with Icon Construction to acquire 21.3 acres of wooded natural area and provide public access to a "hidden" waterfall in Happy Valley. The Hidden Falls site is a unique piece of property in the Rock Creek area and had been in private ownership for the last two decades until recently.
Through a creative partnership and three years of diligent efforts to acquire and protect a unique and beautiful piece of property, the project is expected to be completed and open to residents of North Clackamas in late spring 2019. This same public-private partnership strategy brought the nearby Pioneer Park to life in 2013.
Important Connections
The property sits in an important spot for making connections in our regional trail system and completes a vital link in the Mt. Scott/Scouters Mountain Loop. Located between Pioneer Park, Oregon Elementary School, and Ashley Meadows Park on the west side, and Hood View Park, Rock Creek Middle School and Verne Duncan Elementary on the east, this new 0.84-mile segment of paved multi-use trail will provide needed bike and pedestrian access between public facilities.
Site Improvements
Enhancements to the 21.3 acre site include:
0.84-mile multi-use paved trail improvement to the Mt. Scott/Scouters Mountain Trail Loop
Viewing areas of the falls
Resting areas along trail
Safety fencing and retaining walls on steep slopes
An attractive, glue-laminated timber bridge over Rock Creek
View the project site plan here.
The overall value of the project is estimated at $2.8 million, with $1.6 funded by NCPRD Park System Development Charges, and $1.2 million in value donated by Icon Construction. The project completes important projects in NCPRD's Parks Capital Improvement Plans, and Metro's Mt. Scott/Scouters Mountain Trail Loop Master Plan.