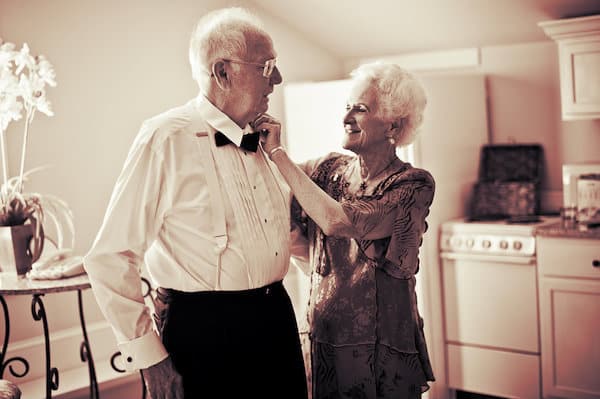 Virtual Golden Anniversary
Have you and your partner been together for 50 years or longer? We would like to honor you!
Renew your vows and celebrate your dedication. This free event will take place virtually in your own home through your local community access channel and YouTube. Join us for a ceremony, music and a complementary meal delivered directly to your home (participating centers only).
DAY/DATE: Friday, June 19, 2020
TIME: The broadcast ceremony starts at 11 a.m., and you can also watch the video again at later times.
COST: Free
To share a photo of you and your sweetie for the event, please submit it to your local center by June 10.
REGISTRATION FOR NCPRD & MILWAUKIE CENTER RESIDENTS
For residents of North Clackamas Parks and Recreation District call 503-794-8092 or email tinajoh@ncprd.com to reserve your space today.
REGISTRATION FOR OTHER AREAS
To register, please contact your local participating senior center below by
Wednesday, June 10.
Canby Adult Center – cacdir@canby.com, (503) 266-2970
Estacada Community Center – valerie.communitycenter@gmail.com, (503) 630-7454
Gladstone Senior Center – black@ci.gladstone.or.us, (503) 655-7701
Molalla Adult Community Center – clientservice@foothillsonline.com, (503) 829-4214