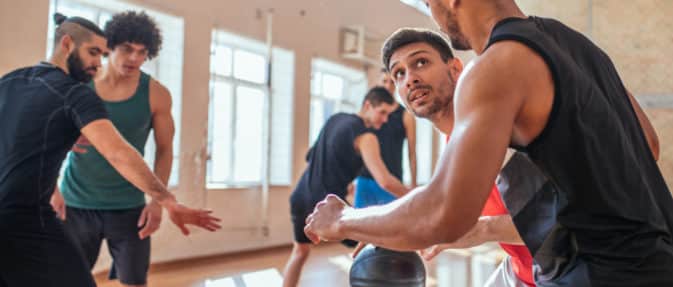 Adult Coed Open Gym
Looking for a convenient and affordable way to stay active? NCPRD offers drop-in Open Gym volleyball for adults 18 and over.
Coed Volleyball Open Gym 
Pass, set, spike! Enjoy two hours or Open Gym volleyball on Friday evenings from 7-9 p.m. at the Mt. Scott Elementary School gymnasium in Happy Valley. Entry is $5 per participant and ID will be required to enter and will be checked at the door to ensure all participants are 18 years of age or older. For more information and schedules, click here.
Day/Time: Friday, 7-9 p.m.
Location: Mt. Scott Elementary School, 11201 SE Stevens Rd, Happy Valley
Need more information? Contact the sports team at sports@ncprd.com or 503.794.3877.