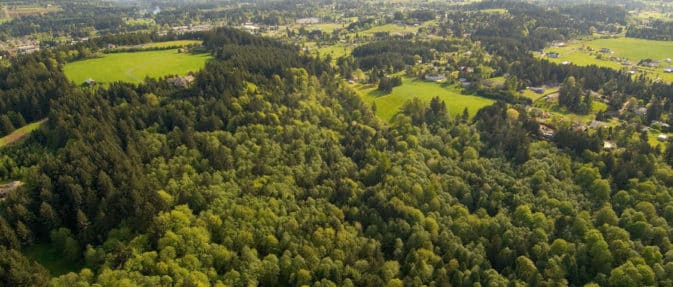 Natural Resources
NCPRD parks contain an array of natural features such as wetlands, riparian zones, salmon-bearing creeks, healthy stands of Oregon White Oak, terrestrial habitats and a diversity of plant and animal species.
The largest natural areas in the District are Mount Talbert Nature Park, east of I-205 and south of Sunnybrook Road, as well as North Clackamas Park, located off Highway 224 at Rusk Road.
By enhancing and restoring natural ecosystems, we improve fish and wildlife habitat and improve water quality for both people and wildlife and increases the livability and natural beauty of our neighborhoods.
Check out this video about our Natural Resources Program
To learn more about NCPRD's Natural Resources Program or natural areas, check out our current projects, volunteer opportunities and restoration work events, or contact us.