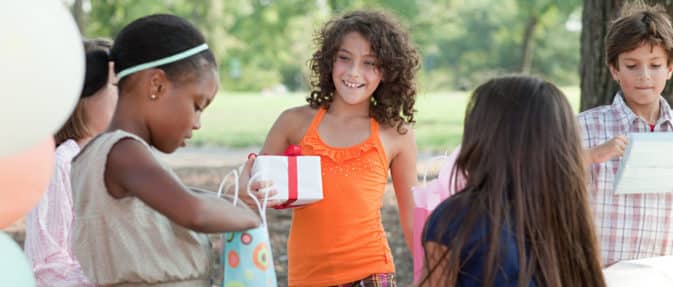 North Clackamas Park Rentals
North Clackamas Park is a 45-acre park with ball fields, a covered picnic shelter (capacity is 100), two playgrounds, a fenced horse arena, natural areas and numerous walking trails. The beautiful setting and wide variety or park amenities make it a perfect location for your next birthday party or family gathering.
The park property is owned by the City of Milwaukie and managed and maintained by North Clackamas Parks and Recreation District.
Availability/Rental rates
Park Reservations are available May 1 – September 30. Reservations are available for the season starting March 1. Call 503-794-8013 or email rentals@ncprd.com for information on rental rates, deposits, rental policies or to make an appointment for a tour with the Facility Use Coordinator. Download the rental form.
Rental Opportunities
In addition to the many amenities at North Clackamas Park that are available for public use, the following spaces are available for private rentals.
Picnic Shelter – The covered picnic area available for rent includes 24 picnic tables and accommodates 100 people (maximum). There's convenient access to restrooms and trash receptacles from the shelter. The site also includes electric outlets and water access. Use of alcohol or amplified sound/music is will require a Special Use Permit.
Horse Arena – The gated arena is approximately 100'X180'. There is an unlocked chain across the access road to get to the horse arena and parking for the horse arena is between the maintenance building and the arena. A shovel and trash can are provided to assist you in cleaning up after your horse. The horse area is typically unlocked and available for drop-in use, but it may also be rented for private use.
Ball Fields Complex – Also within North Clackamas Park are four natural grass softball/baseball fields, with outfields ranging in distance from 210 to 280 ft. The complex features Musco field lights, full-service concessions, shaded spectator seating, covered dugouts, wireless scoreboards, permanent restrooms and ample parking. Learn more.
Park Photos
Other Park Features
North Clackamas Park is the largest park in the District and features 45-acres of fields, waterways and groves of mature oak trees. The park is bordered to the west by restored natural habitat along Kellogg Creek, while Camas Creek divides the park into north and south. The park includes additional shaded picnic areas available for drop-in use, two playgrounds, walking paths, nature overlooks, horseshoe pits, volleyball net, a fenced dog run and a large open meadow. Learn more about North Clackamas Park.
Accessibility
The park is largely accessible to persons using wheelchairs, however the rentable picnic area is located in a natural area with a gravel parking area located closest to the covered picnic area. Several footbridges span streams that seasonally run with water. Toilet facilities are handicapped accessible and located in different areas of the park.
Address
North Clackamas Park
5440 S.E. Kellogg Creek Dr.
Milwaukie, Oregon 97222
Additional Resources
Rental Application
Alcoholic Beverage Permit
Special Use Permit
Park/Facility Rental FAQ