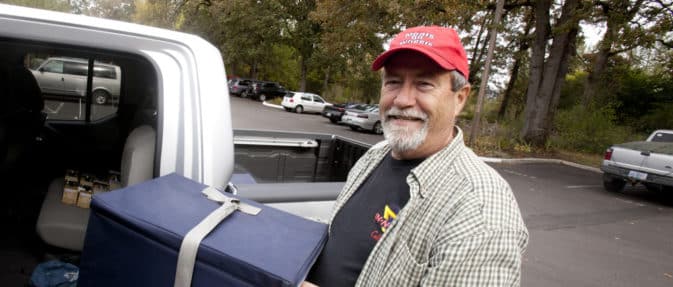 Volunteer at the Milwaukie Community Center
The Milwaukie Community Center offers many different opportunities for you to share your skills. We want to make sure you find the position that fulfills your desire to make a difference in your community. For questions, call Joseph Hyder at 503-794-8034 or by email at jhyder@ncprd.com.
Apply to become a volunteer by completing the application form.
---
Volunteer Opportunities
Clerical and Business
Receptionist

Clerical/Phone/Filing

Computer/Data Entry

Tax Preparation – seasonal

Legal/Financial
Recreation
Photographer

Recreation Assistant

Special Event Helper
Friends of the Milwaukie Community Center
Special events

Bingo – Thu, 5:30-9:30 pm

Board Members

Rose Guardians

Gift Shop Sales

Data Entry

Greeting Card Writer
Administration
Committee Member

Board Member

Fundraising

Business Contacts
Health and Medical
Support Group Facilitator

Respite Program Aides

RN (current license)

LPN (current license)
Maintenance
General Help

Wood Cutting

Wood Stacking

Wood Delivery

Bus Washer

Painter

Pressure Washing
Special Interest or Skills
Arts and Crafts

Noon Entertainment

Librarian

Bottle Recycler

Ani-Meals Delivery Driver

Ani-Meals Warehouse Worker
Bread Pick Up
Special Events
Nutrition and Transportation
Food Server 10 am-1 pm

Pete's Café 8:30 am-1 pm

Meals on Wheels driver 10:30 am – 1 pm

Food Packer 8-11:30 am

Food Packer 1-2:00 pm

Bread Sales 9:30 am-12:30 pm

Dining Room Front Desk

Dishwasher 9 am-1 pm

Money Counter 1-1:45 pm

Grocery Shopping Assistant