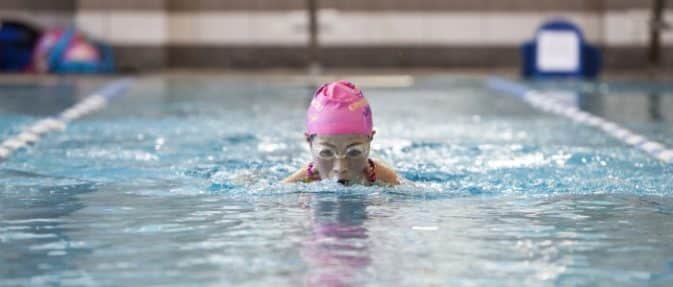 Lap Swim
Lap swimming is an independent work out time in the lap pool for swimmers that are 13 years or older or participate on the Piranhas swim team. During these times we have complementary equipment available for use including kickboards, pull bouy's and diving bricks. The lap pool is 25 yards in length and is maintained at a temperature of 82 degrees year round. The pool ranges from three feet six inches to four feet nine inches. As always we encourage all swimmers sharing a lane to participate in a circle swimming to maximize space and allow for multiple swimmers per lane.
LAP SWIM RATES
NCPRD
Non-Resident
Senior Swim*
$1.50
$2
Adult Lap Swim
$3.50
$5
Lap Swim/Masters Punch Card
(24 swims)
$71
$99
*Senior swim pricing is available from 6 a.m.-1 p.m. Mondays, Wednesdays and Fridays.  Swimmers must be 62 years of age or older.

Hours:
Monday

Tuesday

Wednesday

Thursday

Friday

Saturday

Sunday

6 a.m.-1 p.m.

3-5:30 p.m.

7-8 p.m.

11 a.m.-1 p.m.

3-5:30 p.m.

7-8 p.m.

6 a.m.-1 p.m.

3-5:30 p.m.

7-8 p.m.

11 a.m.-1 p.m.

3-5:30 p.m.

7-8 p.m.

6 a.m.-1 p.m.

7 a.m.-5 p.m.

(all ages)

1-5 p.m.

(all ages)