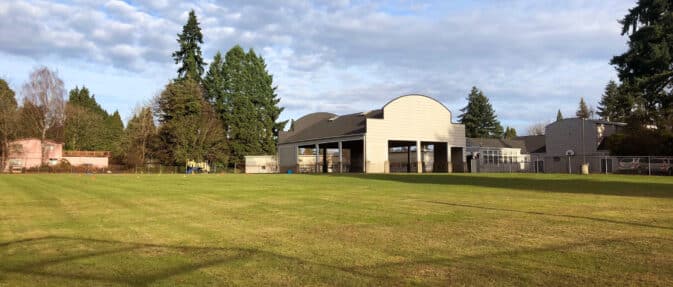 Jennings Park Project
HELP DESIGN A NEW PARK!
NCPRD and the Oregon City School District (OCSD) are cooperatively planning for a neighborhood park on the Jennings Lodge Campus. Join us to learn more and share your ideas about what would make the park fun for your community!
Join us for kids activities, food, and opportunities to provide feedback on your future park.
Open House
September 28, 2023
5:00 p.m. to 7:00 p.m.
Jennings Lodge Campus
18521 S.E. River Rd. Milwaukie
More event info.
Take the Survey
Can't attend? Share your thoughts by taking our online survey, open September 21 through October 5.
About the Project
NCPRD's adopted Parks and Recreation Master Plan (2004) and Revised Draft Master Plan (2015) identify the need for additional neighborhood park opportunities in the same area of the District where the Jennings Lodge Campus is located. The open space surrounding the school campus is currently underutilized, and there is a shared desire by OCSD and NCPRD to develop a new park for students and families in the area. This joint partnership would be a win-win, providing new amenities and community spaces to meet the needs of residents across both districts.
Project address: 18521 S.E. River Rd., Milwaukie OR
Project area: 1.9 acres (total school property is 3.81 acres)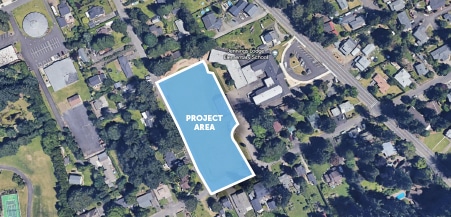 Planning Process
The Jennings Park Project will be set up in several different phases, with a schedule that has yet to be determined. The first phase will include a robust public engagement process that informs the development of a park plan. At this same time we'll also determine cost estimates, and will only pass through to the second phase if it is clear that funding for the project can be secured.
The construction timeline is currently unknown and will be dependent on funding availability. Once construction funding is identified, we'll pass through to the second phase and the schedule, design development, land use, construction documents, permitting and bidding will be completed.
Project Partners
This project is a partnership between North Clackamas Parks and Recreation District (NCPRD) and Oregon City School District (OCSD). OCSD includes Oregon City Community Education (OCCE), which operates preschool early learning, camps and programs at the Jennings Lodge Campus. An updated Intergovernmental Agreement (IGA) between NCPRD and OCSD governs how to develop and operate the park and associated amenities at the Jennings Lodge Campus.
The project will be supported by Mackenzie design consultants, with JLA Public Involvement supporting the community engagement process as a subcontractor to Mackenzie.
Stay Informed
Sign up for project updates.
Contact Information
Alex Gilbertson
NCPRD Principal Planner
agilbertson@ncprd.com