Robert Kronberg Nature Park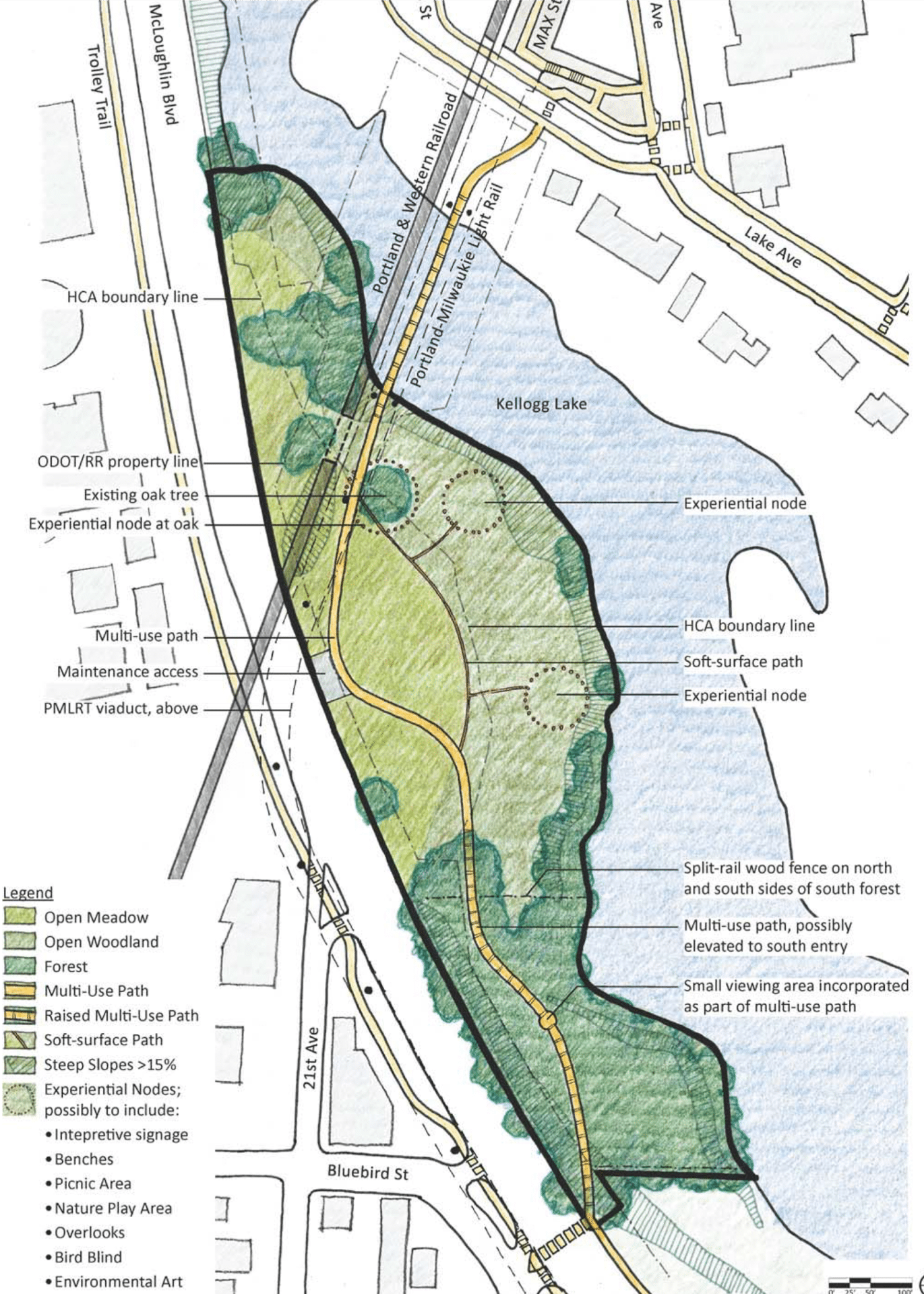 In 2016, the City of Milwaukie was awarded a nearly $1.2 million grant from the State of Oregon to build a multi-use path that spans from Kellogg Lake to SE McLoughlin Blvd. This path will connect the Kellogg Creek bike and pedestrian bridge to the Trolley Trail, creating safer access for bicyclists and pedestrians to downtown Milwaukie.
As a part of this project, NCPRD and its Natural Area professionals will restore habitat for native species. Interpretive signage, overlooks and bird blinds will be installed in addition to seating, picnic tables and a nature play area.
More information can be found on the City of Milwaukie's Kronberg Park Project webpage.