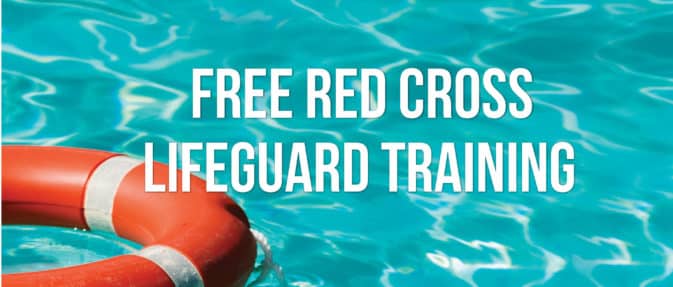 Red Cross Lifeguard Training
Become a lifeguard! The North Clackamas Aquatic Park is hosting an American Red Cross Lifeguard Training in Winter 2023. Learn how to effectively prevent and respond to water emergencies in a variety of scenarios. Participants are trained in safety and water rescue skills for a controlled environment, First Aid, CPR and AED. This blended learning opportunity utilizes American Red Cross online learning coursework and on-site water sessions.
Register on-line here or call (503) 794-8080 ext. 0 and speak to Joey Amsberry, Aquatic Supervisor.
FEE: $49
TRAINING SCHEDULE
Day 1: Sunday, December 10, 10-11:30 a.m. (Prerequisites)
Day 2: Monday, December 18, 1-8 p.m.
Day 3: Tuesday, December 19, 1-8 p.m.
Day 4: Wednesday, December 20, 1-8 p.m.
Day 5: Thursday, December 21, 1-8 p.m.
ADDITIONAL DETAILS & REQUIREMENTS
100% attendance is required. (No make up days will be offered)
Must be at least 15 years of age to participate in this class.
Students will receive the link to complete the online coursework.

On Sunday December 10 students will be asked to complete the 3 pre-requisite skills to remain in the class.

Skill #1: 2 min. tread in deep water, without using your hands
Skill #2: 300 yard swim, not timed, students cannot stop until 300 yards has been swam.
Skill #3: 10 lb. diving brick retrieval course

Employment interviews for those students interested in working at North Clackamas Aquatic Park as a Lifeguard will be approximately 1 week after the end of the course.
Interested in working at the North Clackamas Aquatic Park as a lifeguard? Join our team! Potential employment opportunities may be available following training.