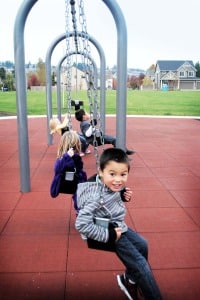 Neighborhood and community parks are often seen as community gems – providing a beloved space for residents to gather and recreate.
Neighborhood parks provide green space and recreation in residential areas. NCPRD's master planning process has shown that there are areas within the District that would benefit from additional neighborhood parks. We have identified these parks as priorities: * Milwaukie Riverfront Park * Two neighborhood parks in Miluwakie * Two neighborhood parks in Southgate * A 3-4 acre neighborhood park in Oak Grove/Jennings Lodge * A 3-4 acre neighborhood park in Oatfield * New development of Hidden Falls Park
Community parks typically meet community-based recreation needs, as well as conserving unique landscapes and open spaces. They provide a variety of opportunities for active, passive, and structured recreation for individuals as well as groups.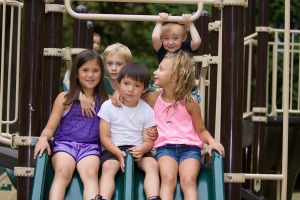 Covering anywhere from 5-50 acres, community parks add to the character and livability of an area. They provide a unique space for large community gatherings including cultural and special events.