Natural Areas Program honored by Oregon Community Trees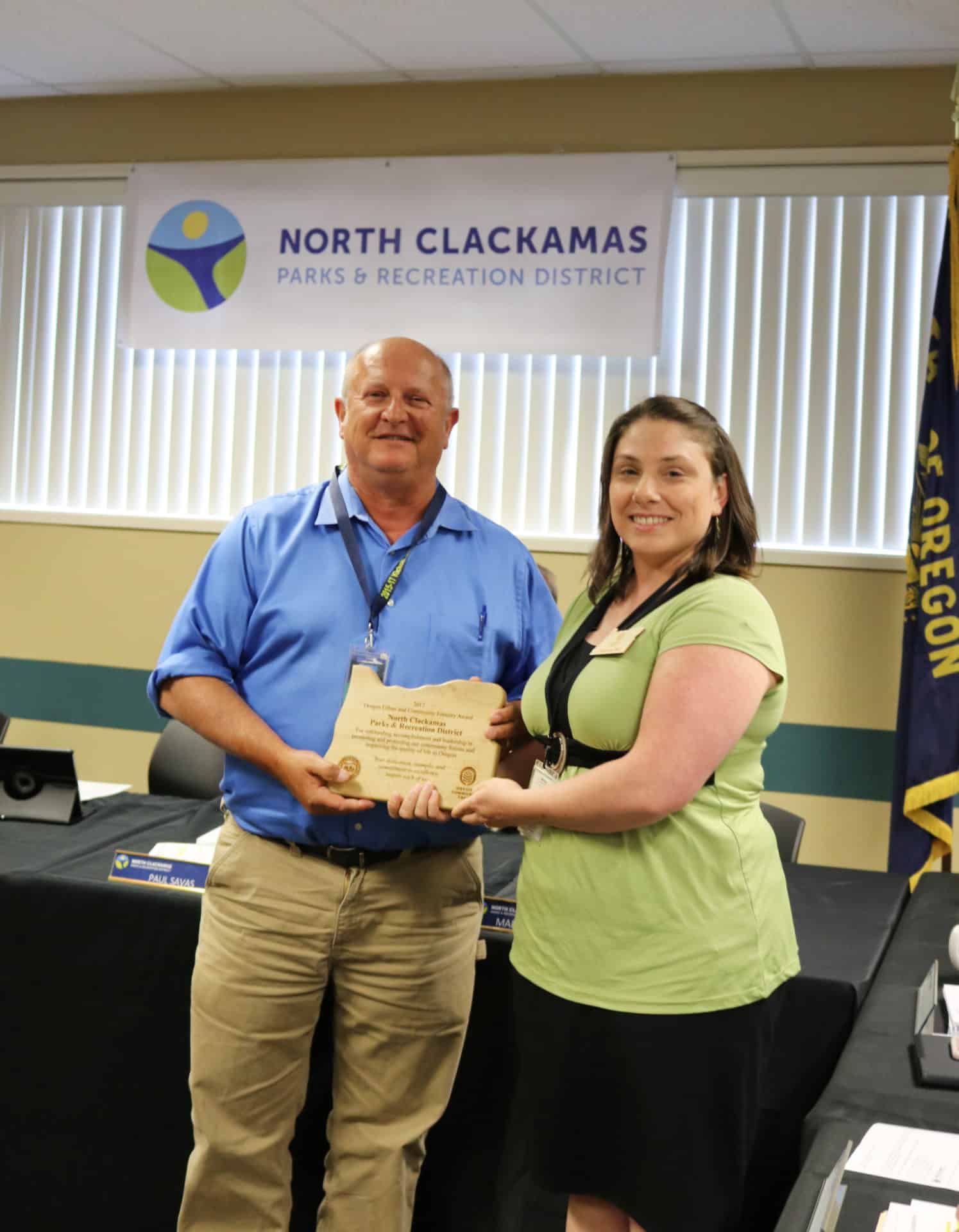 The Natural Areas Division of North Clackamas Parks and Recreation District has been honored by Oregon Community Trees with an award for outstanding accomplishment and leadership in promoting and protecting our community forests and improving the quality of life in Oregon.
Oregon Community Trees (OCT) is a non-profit organization directed by urban and community tree experts across the state of Oregon. OCT partners with Oregon Dept. of Forestry staff to help Oregonians improve their quality of life by promoting community investment in our urban forests. Our mission is to promote healthy urban and community forests through leadership, education, awareness, and advocacy.
Working together, ODF staff and OCT directors provide grants and awards to communities, organizations, and individuals across the state who promote the planting, management and care of their urban forests. NCPRD is this year's Organizational OCT Urban & Community Award recipient for outstanding work planting thousands of trees annually, fostering community engagement, and providing urban forest management over the last 25 years.