NCPRD Advisory Board Opening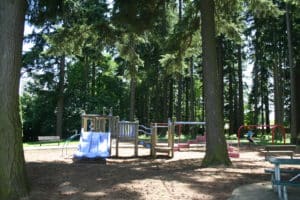 North Clackamas Parks and Recreation District currently has one open position for a citizen volunteer on the District Advisory Board (DAB). DAB members make recommendations to the the Board of County Commissioners and NCPRD staff on the planning, development and operation of parks recreation programs in the district.
Applicants are required to be district residents within unincorporated Clackamas County, east of Interstate 205.
The DAB consists of nine members, each serving four-year terms. The board meets the second Wednesday of every month at 5 p.m., and also meets with Board of County Commissioners twice a year. (View the District map)
Interested individuals can apply by completing and submitting the online application form on the Clackamas County website. 
The deadline for the application is Thursday, Oct. 6, at 5 p.m
For more information contact Laura Zentner, Business & Community Services Deputy Director, at 503-742-4351 or lzentner@clackamas.us.