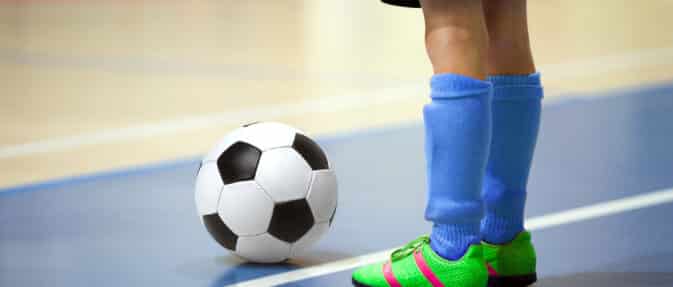 Pre-Kindergarten Activities
NCPRD offers a wide variety of programs for young children, ages 1-5, and their parents. Introduce your child to exciting new experiences, socialize with other kids, and enjoy playing and having fun.
Pre-K Sports
Ages 3-5. Our Pre-Kindergarten Sports program is designed for children 3-5 years of age and their parents to learn various sports. Children and parents participate together in instructor-led activities, drills and games all in a fun, relaxed and supportive environment. Children learn fundamentals of each sport while developing motor skills. Parents learn the fundamentals of each sport that will help assist in preparing a parent to coach in our league sports programs (Flag Football, Basketball, etc.). Each program is six weeks in length. Sign up an ncprdsports.com.
Pre-K Swim
Ages 1-6. Come and enjoy our special swim time for infants, preschool-aged children and their parents or guardians! During the Parent-Preschool Swim the wading pool, Sammy the Seal slide, and interactive fountain areas are open for those 6 years of age and younger. Fun water toys and teaching aides are available. Learn more.
Pre-K Song & Dance
Pre-School Sing-A-Long
Ages 1-5 yrs. Explore rhythms and notes through singing during this 30-minute drop-in session. Bond with your preschooler while learning new songs and meeting other children. Enjoy milk and cookies afterwards in Pete's Café.
Joy of Movement
Ages 3-5. Explore creativity through movement for fun and skills building. Learn basic dance steps through exercises and imaginative dance games that inspire cooperation, rhythm, strength and flexibility. Helps boost confidence in a safe encouraging environment. For boys and girls.
Tiny Tots Pre-Ballet
Ages 3-4. This class, open to boys and girls, provides an introduction to ballet. Dancers will learn body awareness, rhythm, classroom technique, ballet positions and free movement. Parents are welcome to watch the last five minutes of class.