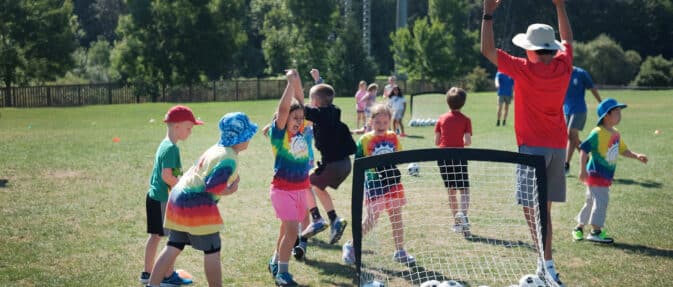 2023 Summer Camps
Summer Camp registration opens on Tuesday, April 4 at 9:00 a.m. for NCPRD residents and on Tuesday, April 11 for non-residents.
NCPRD offers a wide variety of affordable and safe summer camps to keep children of all ages active, learning and having fun all summer long. Download a PDF of the full Summer Camp Schedule.
FREQUENTLY ASKED QUESTIONS
Are masks required at NCPRD facilities?
Effective Saturday, March 12, 2022, North Clackamas Parks & Recreation District (NCPRD) will no longer require staff and visitors to use face coverings in all NCPRD buildings and facilities, in accordance with the statewide mandate. Masks will still be made available for visitors upon request.
Are Happy Valley residents still able to sign up for NCPRD Summer Camps?
The City of Happy Valley has officially withdrawn from North Clackamas Parks and Recreation District. Happy Valley residents are welcome to sign up for NCPRD summer camps and other programs, but as of July 1, 2020 are no longer eligible to receive discounted NCPRD resident rates and priority registration.
Are scholarships available for NCPRD Summer Camps?
Yes, scholarships are available for NCPRD-sponsored or run programs, and for in-district residents only. Download the scholarship application here.
NCPRD Scholarship requests will be awarded or denied based on verifiable information provided by the applicant and the criteria established. Scholarships are granted or denied based on financial need as determined by NCPRD staff. Scholarships can be submitted by email to Kandi Ho at kandih@ncprd.com.
What if I want to pay with cash or check, instead of online with a credit card?
If unable to register online, contact us at recreation@ncprd.com to arrange a time for cash/check payment.