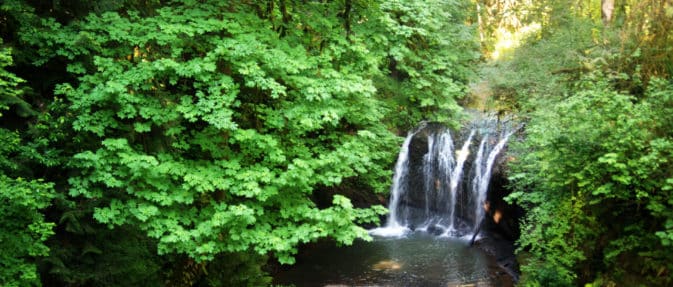 NCPRD Opens Two New Parks
North Clackamas Parks and Recreation District is pleased to announce the opening of two new community parks that will provide recreational opportunities and greenspaces for district residents.
Wichita Park
5908 S.E. Monroe St, Milwaukie, OR 97222
Nestled in the heart of the Linwood Neighborhood in Milwaukie is a new 1-acre community park. North Clackamas Parks and Recreation District is proud to have partnered with the City of Milwaukie and the Linwood Neighborhood Association to help bring the community's vision for Wichita Park to life. The park is now open for all to enjoy and provides a place for neighbors to gather, play and connect.
Wichita Park elements include: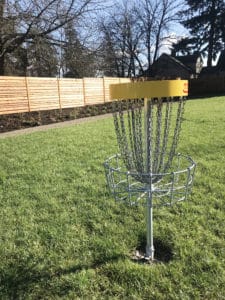 Playground
Disc golf basket
Trees and vegetation
Picnic tables, benches and drinking fountain
Walking path and sidewalk
Bike racks
Drought tolerant lawn
Lynn Sharp Memorial
This project was made possible due to a grant provided by the State of Oregon's Land and Water Conservation Fund, NCPRD capital improvement funds and a grant from the Linwood Neighborhood District Association.
Learn more about the Wichita Park Project and join us for the grand opening celebration on Saturday, April 20 from noon to 2 p.m.
Hidden Falls Nature Park
14488 S.E. 152nd Dr. Happy Valley, OR
A true urban oasis, Hidden Falls Nature Park is now open to the public and features an extraordinary natural waterfall that was previously inaccessible for decades. Years in the making, NCPRD and Icon Construction established a public-private partnership to acquire the 21.3 acres of land and develop a segment of the regional Mt. Scott/Scouters Mountain Trail Loop in Happy Valley. Now owned and operated by NCPRD, Hidden Falls Nature Park provides new recreational opportunities and connections to nature – conserving forested habitat and a vital green corridor for the benefit of people and wildlife in North Clackamas.
Hidden Falls Nature Park features include: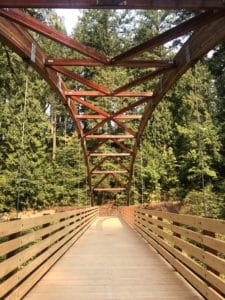 .84-mile multi-use asphalt trail
Viewing areas of the 22-ft. waterfall
Resting areas along the trail
Safety fencing and retaining walls on steep slopes
Timber bridge over rock creek
The new 0.84-mile segment of paved multi-use trail will provide a key link in the regional trail system and serve as a pedestrian corridor to connect local public facilities such as Oregon Trail Elementary School and Pioneer Park to the west, as well as Rock Creek Middle School and Hood View Park to the east.
Learn more about the Hidden Falls Nature Park Project and join us for the gran opening celebration on Saturday, June 22 from noon to 3 p.m. (more information to come).