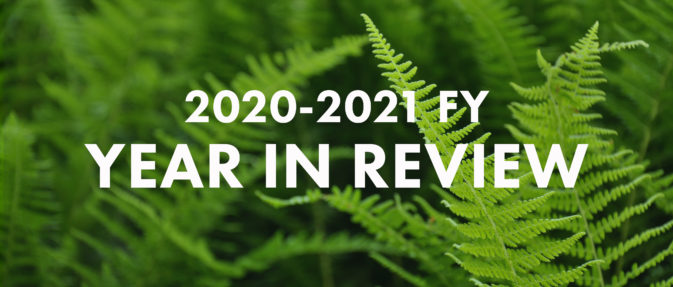 The 2020–2021 fiscal year came with a variety of challenges, but that didn't stop us from continuing to serve residents of North Clackamas. Despite a pandemic, wildfires and an untimely ice storm, our resilient neighbors showed us just how committed they are to helping us fulfill our mission of enriching community vitality and promoting healthy living through parks and recreation.
Throughout the year, NCPRD staff and volunteers worked alongside our community members to creatively adapt our services, programs and events to make them as beneficial, inclusive and safe as possible. From grab-and-go kits and drive-thru celebrations to an expansion of our in-house virtual production capabilities, we worked hard to enrich the lives of our residents who do so much to make our community such a vibrant place to live.
Take a look back at all we've achieved together, by viewing NCPRD's 2020–2021 Year in Review.
---
Informe anual de 2020-2021
A pesar de un año de adversidad, incluida una pandemia en curso, incendios forestales destructivos y una tormenta de hielo intempestiva, los miembros de nuestra comunidad continuamente encontraron maneras de demostrar su resiliencia y compromiso mutuo. Nuestro Informe Anual de 2020-2021 destaca todas las maneras en que nos adaptamos y perseveramos juntos para ayudar a cumplir con nuestra misión de enriquecer la vitalidad de la comunidad y alentar una vida saludable a través de parques y recreación.
Vea la Reseña Anual de 2020-2021 de NCPRD.
La Reseña Anual está disponible en inglés y español. Haga clic en el botón en la esquina superior izquierda de la página para obtener la traducción en español.