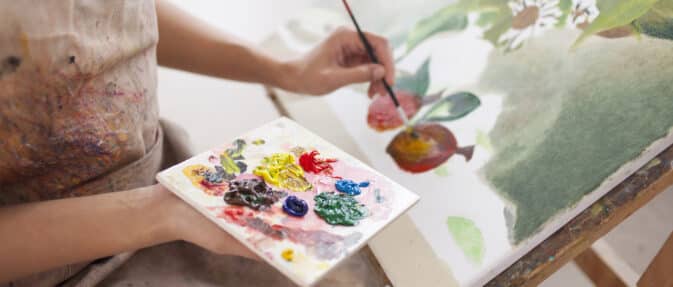 Adult Recreation Programs
NCPRD offers a wide variety of adult fitness and enrichment programs. Our goal is to provide you with opportunities to stay active, learning and connected this season. Whether you're looking to maintain a healthy lifestyle, achieve fitness goals or learn a new hobby – you have a wide variety of programs and classes to choose from.
REGISTRATION
Registration opens for NCPRD residents on December 5 at noon, and for non-residents on December 12. Register here.
Click or tap the dropdown buttons below for class descriptions, and visit the registration site for schedules and fees. Certain classes offer a discount for ages 62+.
FREE WORKSHOPS
Not sure if a class is right for you? Try a free workshop for some of our newest and most popular fitness and enrichment classes. Learn more.
HOW TO REGISTER
Register by phone: Call (503) 794-8092 and leave a message, and we'll return your call as soon as possible. Due to limited onsite staff, please expect delays.
Please register at least ONE WEEK before class/activity start date.
In case of inclement weather, during in-person programs, contact the class facility before attending.
If minimum enrollment requirement is not met, the class or activity may be canceled and a refund or credit will be issued.
If paying by check, please call the number above to register, and mail payment to 7300 S.E. Harmony Road, Milwaukie, OR 97222
FREQUENTLY ASKED QUESTIONS
What is a Zoom class? Zoom classes take place wherever you are, while watching an instructor through a computer or smart device. The classes are live on a specified day, date and time. You will be able to see the instructor perform as well as see fellow students. As a participant, you have options to not have yourself be seen by others and/or heard by others. At the end of a class, the instructor has the option to unmute everyone to be able to socialize or to get feedback. If you are using a smart device, you will need to download the free Zoom app. If you are on a computer, all you have to do is click on the provided link that is sent to you for the class.
What do I need to sign up for a virtual class?
When signing up for these classes you will need: a smart device (i.e.. smartphone or tablet) or computer with speakers and preferably a camera, a space big enough to perform the exercises (preferably 4' x 6' or larger), and in some cases equipment as noted in the class description. If you have any questions, please call (503) 794-8092.
What if I want to pay with cash or check, instead of online with a credit card?
If unable to register online, contact us at recreation@ncprd.com to arrange a time for cash/check payment.
Are Happy Valley residents still able to sign up for NCPRD recreation programs?
The City of Happy Valley has officially withdrawn from North Clackamas Parks and Recreation District. Happy Valley residents are welcome to sign up for NCPRD youth and adult programs, but as of July 1, 2020 are no longer eligible to receive discounted NCPRD resident rates and priority registration.