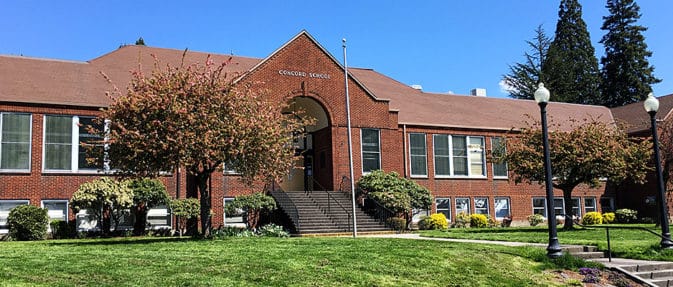 Concord Property
In March 2018, North Clackamas Parks and Recreation District (NCPRD) took ownership of Concord Elementary School in Oak Grove as part of the Strategic Partnership with North Clackamas School District. The Concord School was acquired, along with two other school properties, to revitalize the vacant building and surrounding open space for public use.
Clackamas County and North Clackamas Parks & Recreation District (NCPRD), in partnership with the City of Gladstone, are bringing a new community center, park and two libraries to the Oak Lodge and Gladstone communities. Planning for these community facilities began in early 2019 and all projects are tentatively scheduled to begin construction in 2022, contingent on funding. Learn more about the project and opportunities to provide public input.
NCPRD is dedicated to a thorough, inclusive and transparent public engagement process. Take a look at some of our public outreach activities so far that have engaged over 1,000 District residents to help shape the future of these community assets.
Contact
For questions or further information, visit clackamas.us/jointprocess or contact jointprocess@clackamas.us.