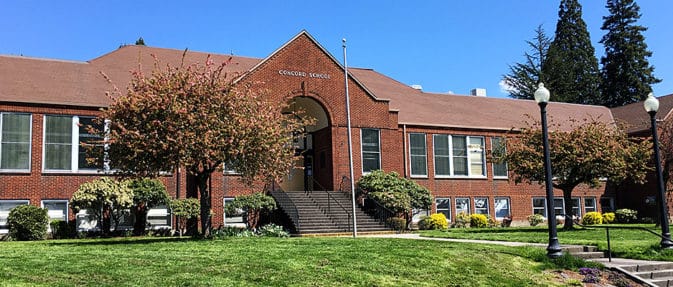 Concord Property
In March 2018, North Clackamas Parks and Recreation District (NCPRD) took ownership of Concord Elementary School in Oak Grove as part of the Strategic Partnership with North Clackamas School District. The Concord School was acquired, along with two other school properties, to revitalize the vacant building and surrounding open space for public use.
As the new owner of the property, NCPRD is dedicated to seeing the former school used to create new community spaces, amenities and recreational opportunities for District residents. Although there are no predetermined uses for the Concord property, there are many exciting possibilities for the site, including a community center, park, library and NCPRD's administration offices.
The community and local organizations that have been committed to preserving and repurposing the building will help shape the vision and use of the Concord property.
Contact
For questions or further information, visit clackamas.us/jointprocess or contact jointprocess@clackamas.us.