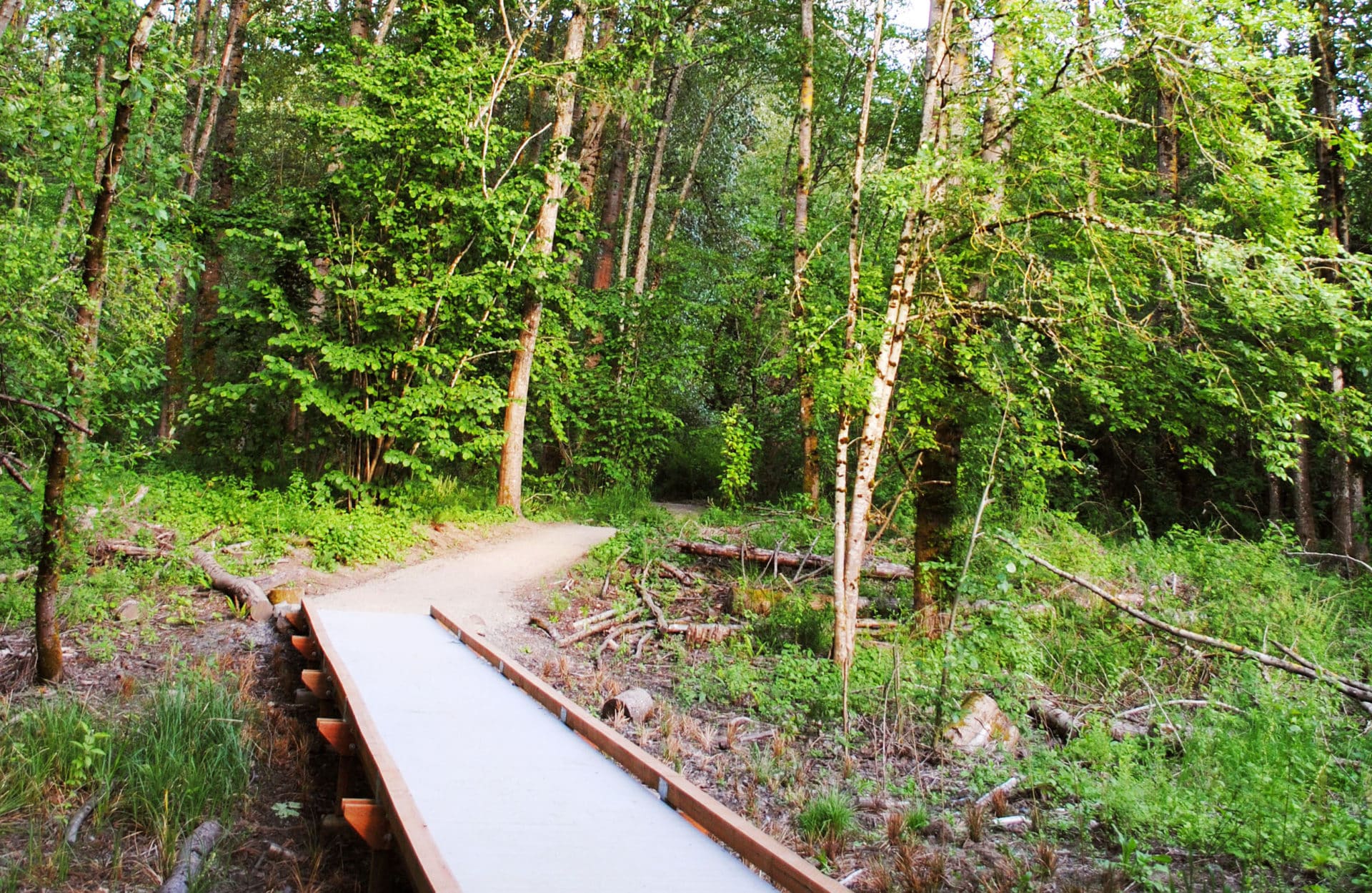 Spring Park
SE Sparrow St at SE 19th Ave. Milwaukie, OR
Hours: Opens half hour before sunrise and closes half hour after sunset
Acres: 6.9
Trail length: 0.6 miles roundtrip
Amenities: Walking Trail, Picnic Facilities, Playground, Limited Street Parking
Accessibility: See more information provided by AccessTrails
Public transit: MAX Orange Line [3/4 mile] and TriMet bus 34
Nestled next to the Willamette River, Spring Park Natural Area is a hidden gem in a quiet residential neighborhood in Milwaukie. Entering the park, you'll find a small playground, picnic benches and bike racks and art features. A path of compacted crushed rock, boardwalk and overlook area provide visitors access to the surrounding wetlands, without endangering sensitive habitat and wildlife areas.
At the end of the trail is a seasonal land bridge to Elk Rock Island, which provides a rocky passage to the Island when water is low. Water levels may fluctuate and rise depending on the time of year, weather conditions, and changing tides in the Willamette River, cutting off access to the land bridge that leads to and from the Island. Please be aware of changing water levels and proceed with caution. See Willamette River tide times.
Spring Park and Elk Rock Island are open again, following a temporary closure for wildfire restoration and repair. Learn more here.