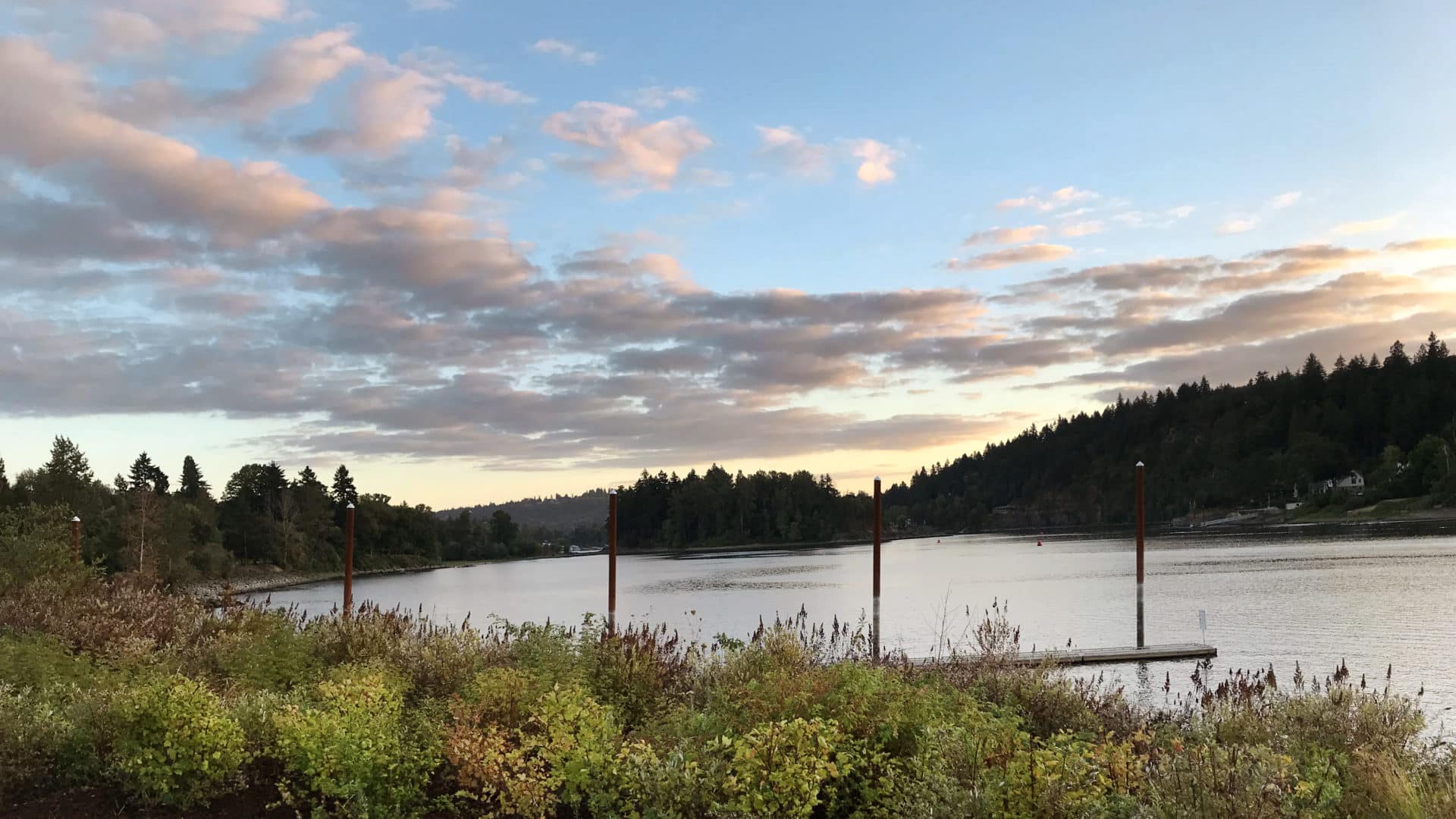 Milwaukie Bay Park/ Jefferson St. Boat Ramp
1700 SE Jefferson St. Milwaukie, OR
Park specifics:
Acres: 6.8 acres
Amenities: Boat Launch, Fishing, Restroom, Walking Tail, Parking
Milwaukie Bay Park is a scenic park near downtown Milwaukie along the Willamette River. It is located just off McLoughlin Boulevard between Kellogg Creek to the south and Johnson Creek to the north. The park features a lawn area, walking paths, restroom, natural areas, water access and views of the river.
In addition to the river, the creeks, and a burgeoning downtown, there are several local parks and natural areas nearby and significant local and regional transportation connections such as the Trolley Trail, bike and pedestrian routes, MAX light rail, TriMet bus transit, and Oregon 99E.
Jefferson St. Boat Dock
The segment of the Jefferson St. Boat Dock that had been removed for seasonal winter storage is back in place and available for use as of May 19. For questions, please call 503-794-8030.