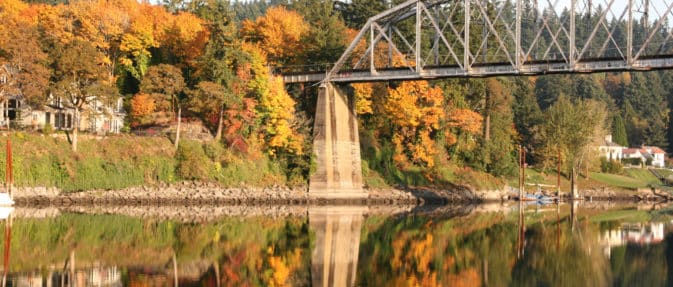 Best Parks to See Fall Foliage
Looking to get outside and enjoy the sunny, crisp weather and vibrant colors this autumn? Discover a beautiful display of changing leaves right here in North Clackamas Parks and Recreation District! Here are some of our favorite parks for fall foliage viewing this October.
Harmony Neighborhood Park
7100 S.E. Harmony Rd., Milwaukie
Hidden Falls Nature Park
14488 S.E. 152 Ave., Happy Valley
Homewood Park
10821 S.E. Home Ave., Milwaukie
Mount Talbert Nature Park
10945 S.E. Mather Rd., Clackamas
North Clackamas Park
5440 S.E. Kellogg Creek Dr., Milwaukie
Rivervilla Park
925 S.E. Courtney Rd., Milwaukie
Spring Park & Elk Rock Island
2001 S.E. Sparrow St., Milwaukie
Stringfield Family Park
3614 S.E. Naef Rd., Oak Grove
Enjoy the season!